SafeStart addresses unintentional human error and critical safety habits, thereby reducing risk and the probability of injury. The most successful advanced safety awareness programme worldwide, SafeStart has been implemented in more than 60 countries and has been found to reduce injuries by 30-70% within a short time frame. SafeStart does not seek to replace other safety programmes or processes used in the (over 3,500) companies that have embraced the programme; rather it has dramatically accelerated and enhanced ongoing efforts to reduce incidents in tandem with those approaches.
How SafeStart Works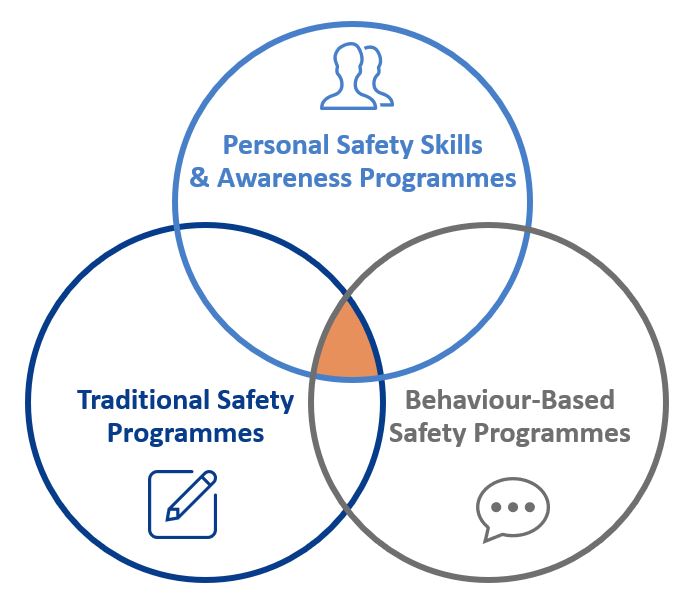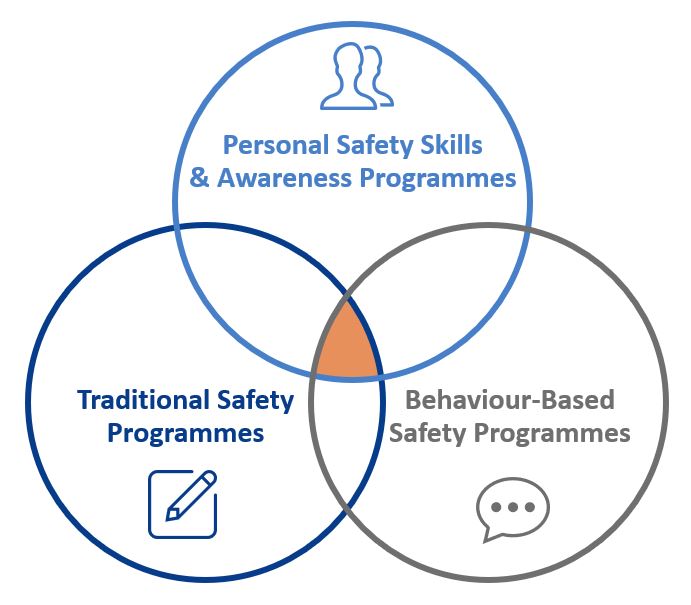 Avoiding the unintentional mistakes that can produce injuries is about maintaining an alert attitude and ensuring that any hazards are kept both in sight and in mind, in real time, particularly when the risk is greatest. Unlike other approaches to safety, it is not about policy or procedures, or indeed specific hazards.
Why is this? Well, knowing about a hazard is not much use to an individual distracted at the very moment attention needs to be paid. SafeStart develops an understanding of how an injury-causing error can come about as well as a practical approach that obviates such errors before they can cause harm.
Implementation Methodology
SafeStart is concentrated on delivering an immediate and lasting difference to clients. To this end we provide coaching and support services to our clients before, during and after the implementation of the training phase of SafeStart. This allows us to:
Transfer the knowledge and capability needed for a client to deliver the programme successfully and, in the longer term, do this independently of SafeStart International;
Ensure that sustainability is built in by working with the client to develop short-, medium- and long-term action plans that integrate SafeStart into the daily activities and culture of your organisation; and
Guide clients on best practices, customisation opportunities, pitfalls and barriers to success.
Our support is delivered to a pre-defined implementation plan, agreed in advance.
We pride ourselves on the expertise and flexibility of a consulting team who will always look to meet your specific needs, such as integration with shift patterns, logistical constraints and local custom and practice.
Benefits of SafeStart
The SafeStart programme reduces the injury count at work, at home and on the road – going well beyond the direct benefits, both human and financial, that come with reduced injuries and incidents in the workplace. Its efficient nature yields a positive return on investment while also actively increasing safety awareness at the personal level, thus making it useful to all of us, no matter our role, culture or industry.
Summary of Features
Reduces injuries at work, at home and on the road
Efficient, proven methodology with a demonstrated positive return on investment
Drives personal awareness, motivating individuals to address at-risk habits and behaviour
Not only relevant to employees but also their families
Enjoyable and rewarding to implement
Enriches culture through a common safety vocabulary and safety skills
Our experienced consultants will guide you throughout the implementation and also provide long-term support and advice
Produce more while improving quality.
Injury Reduction
The SafeStart programme is a sure way to reduce injuries in the workplace, on the road and at home.
Culture Change
SafeStart's safety vocabulary and accompanying skills rapidly impact and enhance our clients' culture, shaping outcomes for the better.
Employee Engagement
Having had their awareness raised, individuals are motivated to modify at-risk behaviours and habits.
24/7 Safety
Increasingly, world-class safety performers are recognising the need for a 24/7 philosophy. Not only is genuine personal value for safety something you can't just switch on and off as you come and go from work, but injuries away from work are far more frequent than those in the workplace, with the resulting impact on companies significant, but rarely addressed.
SafeStart builds upon the natural human instinct to stay safe, providing techniques that reduce the possibility of mishaps and injuries around the clock, whether one is in the workplace, at home or out on the road. The result of this approach is the SafeStart Home programme: designed to help employees keep their families safe. The total effect is the creation of a more robust safety culture, improving the participation rate for training at work and triggering a revolution in attitudes towards safety.
Improved Quality and Productivity
The human factor is inescapable but tangible improvements in it are rarely achieved, despite companies' best efforts through traditional or psychological approaches. By contrast, SafeStart concepts, rooted in the realities of real life, empower individuals through the inculcation of techniques that not only help to avoid costly errors but also improve performance, whether in the workplace or in the worker's personal life.
SafeStart is positively recommended by industrial leadership. Find out what they say.